OUR MISSION Cameron's Kids was started in 2015 as a Non-Profit Christian Organization that focuses on meeting the basic needs of the children of the Montecristi Orphanage in the Dominican Republic – things we easily take for granted. Therefore, our first priority is to raise enough funds to provide housing, clothing, enough money for basic living expenses, food and clean water for these children.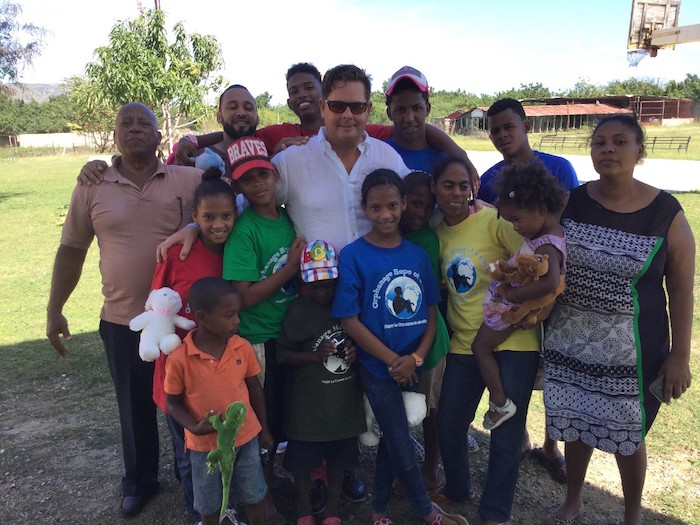 OUR VISION
Our ultimate goal is to provide a college education for each and every child that comes through the Orphanage of Monte Cristi and to provide them with the best future possible, beyond their stay at the orphanage.
"To whom much is given, much will be required." – Luke 12:48
OUR FOUNDER: CAMERON HYBELS
My name is Cameron Hybels, and I am 43 years old; I am married to the love of my life, Nomita, and together we have 2 beautiful girls, Annika (7) and Josefina (5). I have been active in "Hope of a Child" since the 1990's. I've taken several mission trips to the Dominican Republic, and I truly feel my calling is to help the children at the Orphanage of Montecristi. Every time I travel there, I always ask myself, "What more can I do for these children?"
I prayed about it, and the answer was for me to start Cameron's Kids.