YOU CAN MAKE A DIFFERENCE IN THE LIFE OF AN ORPHAN.  Donate Today!

You can send your checks to the following address:
Cameron's Kids
3322 Grand Prairie Rd.
Kalamazoo, MI 49006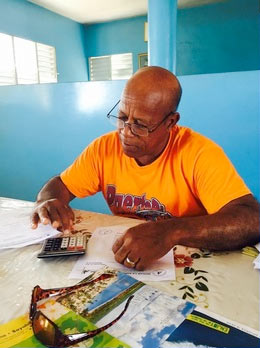 Pastor Ramon, Director of Monte Cristi, calculating their bills. Will you help him to provide for the children?
​We are a registered U.S. 501(c)(3). All Donations are tax deductible and we will supply you with a tax receipt.